RESURRECT
In the 1850s, a madman proclaims himself the Son of God and raises an army, taking over half of China.
A century and a half later, his descendant and legions of devoted followers plan to take over more than just China.
When alpine engineer and mountaineer Jason Quinn, a man with a past mired in tragedy and violence, meets archeologist Dr. Eva Rayjek after a plane crash in the high Himalaya, neither of them are expecting wave after wave of Chinese assassins.
Pursued to America, the frozen ice of the Gulf of Finland, and the heights of Hong Kong, Quinn and Eva connect her investigations with the machinations of charismatic shipping magnate and cathedral-builder, David Hong. As a scheme to obtain a private audience with the Pope at the Vatican comes to fruition, Hong's fanatical followers are preparing for global warfare.
If Quinn fails to stop Hong's plan, the entire Catholic Church just might crumble.
RESURRECT is the first book in the Jason Quinn Series.
Or order the book from your favorite Independent Book Store (in Vermont, try Next Chapter in Barre, Rivendell in Montpelier, or Phoenix Books in Burlington!)
________________________________________________________________________
CALLSIGN: DEEP BLUE
Tom Duncan—Callsign: Deep Blue, former Army ranger, former president of the United States and handler of the black ops force known as Chess Team, is visiting the team's new secret headquarters. The underground facility, known as Alpha, once belonged to Manifold Genetics, a corrupt corporation shut down by Chess Team. But despite being abandoned for years, Alpha still hides secrets.
Security doors slam shut and lock, sealing Duncan and his assistants inside. As Matt Carrack, the leader of Duncan's security team, attempts to gain access, Duncan discovers they are not alone inside the abandoned facility. High tech intruders have infiltrated the base, their goal unknown. But a far greater threat rises from the subterranean depths beneath Alpha—failed regenerative experiments from the days of Manifold, and they're fast, hostile and hungry.
While the security team are beset by ingenious death traps, determined mercenaries and vicious creatures that defy their imaginations, Duncan and his personal bodyguard must battle the growing tide of creatures, stave off the incursion of enemy forces and prevent the violent intruders from releasing the horror currently contained inside Alpha, to an unsuspecting outside world. And as the battle rages, a bomb quietly counts down in the shadows.

The CALLSIGN: DEEP BLUE novella is a part of Jeremy Robinson's Jack Sigler / Chess Team series. Each of the novellas follows a single character and falls between the third full-length novel in the series, THRESHOLD, and the fourth full-length novel in the series, RAGNAROK. The novellas are each co-authored by Jeremy Robinson and one other thriller author. Although you do not need to read the whole series to enjoy CALLSIGN: DEEP BLUE, the books are all great fun and will enhance your enjoyment of this story.
The reading order for the series is as follows:
PRIME (Jeremy Robinson & Sean Ellis)
PULSE (Jeremy Robinson)
INSTINCT (Jeremy Robinson)
THRESHOLD (Jeremy Robinson)
CALLSIGN: KING (Jeremy Robinson & Sean Ellis)
CALLSIGN: QUEEN (Jeremy Robinson & David Wood)
CALLSIGN: ROOK (Jeremy Robinson & Edward G. Talbot)
CALLSIGN: BISHOP (Jeremy Robinson & David McAfee)
CALLSIGN: KNIGHT (Jeremy Robinson & Ethan Cross)
CALLSIGN: KING – Book 2 – UNDERWORLD (Jeremy Robinson & Sean Ellis)
CALLSIGN: DEEP BLUE (Jeremy Robinson & Kane Gilmour)
CALLSIGN: KING – Book 3 – BLACKOUT (Jeremy Robinson & Sean Ellis)
RAGNAROK (Jeremy Robinson & Kane Gilmour)
OMEGA (Jeremy Robinson & Kane Gilmour)
Or order the book from your favorite Independent Book Store (in Vermont, try Next Chapter in Barre, Rivendell in Montpelier, or Phoenix Books in Burlington!)
________________________________________________________________________
RAGNAROK: A Jack Sigler Thriller
It starts with a thunderous crack and a flash of light. Screams come next. Then the hunters. With a staccato flicker, the light disappears and everything within a hundred yard radius goes with it. A massive crater is all that remains where a chunk of the world has gone missing.
As the deadly phenomenon repeats and expands amidst the world's most densely populated cities—carving apartment buildings in half, scooping away entire city blocks, and claiming thousands of lives—Jack Sigler, Callsign: King and his black ops team take action. But the team is broken, spread across the globe and vulnerable. Scrambling to make sense of the violent disappearances and fighting to reunite, the team comes face-to-face with an otherworldly enemy capable of making the fearless…terrified.
Taking the battle to the ends of the Earth—and beyond—the team combats a savage enemy whose centuries-old plan for mankind has nearly reached fruition. If they fail, the planet will become little more than a fully stocked food cache for a creature whose presence heralds the start of Ragnarök—and the extinction of the human race.
RAGNAROK is the fourth full-length novel in Jeremy Robinson's Jack Sigler / Chess Team series. Published by Seven Realms Publishing, the print book is available wherever books are sold.
________________________________________________________________________
THE CRYPT OF DRACULA
In 1899, master stone craftsman Andreas Wagner takes the job restoring an old castle in Hungary, because he's hoping to find a new life for himself and his young bride, after the death of their infant daughter from a strange wasting disease. The eccentric Count who owns the castle is odd and rarely around. The locals are xenophobic, Wagner is nearly killed by falling masonry, a giant bat attacks him and his companions, and then ghostly women with claws and fangs appear in the halls of the castle. When a friend falls ill from the same disease his daughter died of, Wagner decides it's time to leave the castle and look for a doctor. But Count Dracula and his minions have other plans for Wagner and his wife and friends. What began as a simple job, soon becomes a battle for survival for Wagner. He must race against the setting sun to rescue his wife and stop the spread of an ancient evil.
THE CRYPT OF DRACULA is a nostalgic horror adventure novella, a little shorter than a full-length thriller novel, with interior illustrations from Scott P. Vaughn.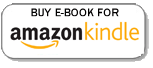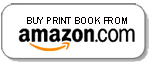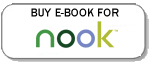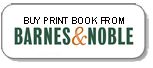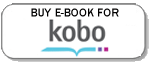 ________________________________________________________________________
WARBIRDS OF MARS: STORIES OF THE FIGHT!
It's 1948 and WWII never ended!
Instead, Earth was invaded by creatures from the stars!
One small group of resistance fighters has banded together to hold the line…at all costs!
WARBIRDS OF MARS: STORIES OF THE FIGHT!Bomber pilot Jack Paris. Lounge singer Josie Taylor. Bandaged avenger Hunter Noir. Mysterious hybrid Mr. Mask. Together they will stop at nothing to undermine the Martian occupation of Earth. From daring action in the South China Sea to explosive chaos on the frozen glaciers of Greenland. Watch a man transformed into a vigilante hero, as the world he knows crumbles around him. See an alien-human abomination discover self-worth in the death of a man who extends him kindness. What are the resistance plans for combating the Martian threat? Discover an awakening as two young boys journey from distant farms to the big city, to get in on the life of battle. Just what are the creeping monsters threatening the small southwestern town of Adobe Wells?
Scott P. Vaughn's vision of a world ruled by three-eyed invaders from the popular webcomic comes to life in this anthology, with fourteen tales of intrigue, horror, and desperate action. The stories run the gamut from the air war, to the horseback of the wild west and the nocturnal alleys of battle-torn 1940s urban America. Brought to you by some of the best names in the horror, action & adventure, supernatural thriller, and comics genres. Relive the glory of the Pulp era with these stories of the fight.
With stories from the following authors:
Sean Ellis
Ron Fortier
Kane Gilmour
Stephen M. Irwin
J. H. Ivanov
David Lindblad
Jeffrey J. Mariotte
Alex Ness
Chris Samson
Megan E. Vaughn
Scott P. Vaughn
Illustrations by the following artists:
Jean Arrow
Andy Carreon
Mike DeBalfo
Bill Farmer
Matthew Goodall
Christian Guldager
Robert Hack
Rob Hicks
John Lucas
Paul Roman Martinez
Nathan Morris
Dan Parsons
Nik Poliwko
Richard Serrao
Doc Vaughn
Jason Worthington
Kane co-edited this amazing anthology, and his Mr. Mask origin short story, "The Bitter Edge" is exclusively available in this collection.
________________________________________________________________________
OMEGA: A Jack Sigler Thriller
Jack Sigler, Callsign: King, field leader for a black ops organization known as Endgame, is accustomed to feeling capable of handling most any situation. It is a confidence forged in the fires of battle against both monsters and madmen. But the introduction of Asya, a sister he never knew existed, and the kidnapping of his parents, has him reeling. Using Endgame's resources, King and his "Chess Team" (Queen, Rook, Bishop, and Knight) scour the planet for his parents, tracking a man known to the world as Alexander Diotrephes, but known to King by another name. The legendary Hercules is alive, well, and plotting something beyond imagining—something that will affect two thousand years of history.
While the team is spread thin, a man walks past their secret headquarters' defenses, sits himself down in the director's chair and waits. When he's discovered by Endgame's coordinator, Tom Duncan, Callsign: Deep Blue, he's easy to identify—Richard Ridley, the team's oldest and most dangerous enemy, who is supposed to be dead.
But he isn't Ridley. He is a clone in search of his master, the real Ridley, who yet lives and is being held captive by the same man holding King's parents. Believing Ridley is the only one capable of stopping Alexander's plans, a temporary and tenuous alliance is formed, and Alexander's location is soon uncovered. The team, along with three clones, heads for a citadel buried beneath the ruins of ancient Carthage. Already in the area, King and Asya arrive first to find their parents and a staggering family secret that leads to the end of King's life as he knows it. The rest of the team arrives to find Richard Ridley free to act, an army of high-tech mercenaries bearing down on their location and evidence of their leader's demise.
King is dead. Long live King.
OMEGA is the fifth full-length novel in Jeremy Robinson's Jack Sigler / Chess Team series.
________________________________________________________________________
REFUGE Book 5 – Bonfires Burning Bright
REFUGE is a serialized novel, co-authored by #1 Amazon.com horror author, Jeremy Bishop, and five other authors, including Amazon.com bestsellers Kane Gilmour and David McAfee, USA Today bestseller, Robert Swartwood, and newcomer Daniel Boucher. The novel will be released in five parts, every two weeks starting November 12, 2013, but it will also be available as one complete novel as soon as the fifth episode is released. So read along as they appear or hold out for the completed novel. Either way, you're in for a creepy ride.
This fifth installment of the serial novel wraps up the story from the first four parts. Coming 7 Jan, 2014. Parts 1- 3 are available now with Part 4 on 24 Dec, 2013.
________________________________________________________________________
MONSTER KINGDOM (Coming Soon)
Teenager Jesse Ferriver's older brother Scott dies in what Jesse is told was a drunk-driving accident. But Jesse knows Scott didn't drink. Then he discovers his brother had a secret life, keeping humanity safe from dangers they cannot even perceive. The world is filled with monsters. Big, scary, skyscraper-sized creatures. But only eldest-sibling teenagers can perceive these creatures. The rest of the world might see the destruction they wreak as the result of a hurricane or tornado. Now that Scott is dead, having died defending the world, Jesse is the eldest and his eyes are wide open to the monster kingdom all around him.
MONSTER KINGDOM is a YA paranormal fantasy adventure story, but adults that enjoy monsters should have fun with it too. Coming in 2014.
________________________________________________________________________
FROZEN (Coming Soon)
The First Lady of the United States of America is on a cultural tour of a glacier in central Greenland when a crevasse opens up and the Earth swallows her whole.
Mountaineer and adventurer, Jason Quinn, and his lifelong friend Curtis Johnson, are called in on the rescue operation. But strange things begin to happen immediately. After they descend into the fracture in the ice, their support team on the surface mysteriously disappears–including their boss, the feisty Marge Tower.
Under the ice, Quinn finds far more than he expected. Giant tunnels through the ice and stone, and strange machinery…
FROZEN, the second novel in the Jason Quinn series, will be available in 2014.
________________________________________________________________________
INTERSTATE 0 (Coming Soon)
A subterranean city stretches under every mile of Interstate highway in the US. Originally constructed to house toxic and nuclear waste (without the public's knowledge), people who have shunned the world above now live in the system of tunnels and chambers, and use it as a network for transportation. But other things also lurk in the depths…
When a college coed is attacked by a vicious assassin at an Interstate rest-stop, one of the underworld's denizens rescues her, and then for her own safety, abducts her and brings her into the depths. Medical Examiner Malcolm West and supernatural reporter Alex Davenport follow the coed's trail into the strange and twisted world along…INTERSTATE 0.
INTERSTATE 0 is Kane's first collaborative novel with author J. Kent Holloway. It will be available in 2014.
________________________________________________________________________
WARBIRDS OF MARS #1
WARBIRDS OF MARS is the thrilling New Pulp / retro science fiction webcomic created and illustrated by Scott P. 'Doc' Vaughn, and written by Kane Gilmour. It begins in 1948, four years since the 'Martians' (as the invaders are called) attacked the Earth and superseded World War II, occupying most of the major cities of the world. The resistance forces struggle to reunite the ragged and dispersed military forces of the planet, in the hopes of fighting back with new technology.
Issue #1: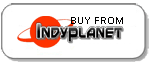 ________________________________________________________________________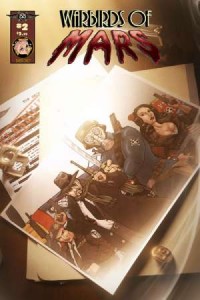 WARBIRDS OF MARS #2
The FREE webcomic is here, at Warbirds Central. At the end of each year of strips, which come out anywhere between weekly and bi-monthly, we collect the strips and put out a print comic in time for the annual Phoenix Comicon. The print books are for sale at the Indy Planet links.
Issue #2: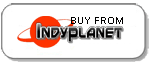 ________________________________________________________________________