This week I'll knock something off my lifetime bucket list: Professional comic book published with my name on it as writer. Not my first dabbling with comics, of course. There's the amazing New Pulp series Warbirds of Mars, created by Scott P. 'Doc' Vaughn, a webcomic for which I was the writer from 2010. Doc collected the web strips and printed them up in actual print comic book form, and we sold them online and at Comic Cons, like the big one in Phoenix (not as big as San Diego, but getting there). I've also been working on a script for Doc for a printed graphic novel of the Warbirds, for which he ran a successful Kickstarter campaign.
But this week, Island 731 will be released in comic book stores, having been solicited and shipped through the Previews catalogue from Diamond Comic Distributors, Inc., the sole remaining distributor of comic books to stores across the land. I'll get paid. I should get some comp copies. And I'll be able to walk into my local comic book store, Wonder Comics and Cards, in Barre, VT, and see my comic book with my name on the cover, sitting on a shelf.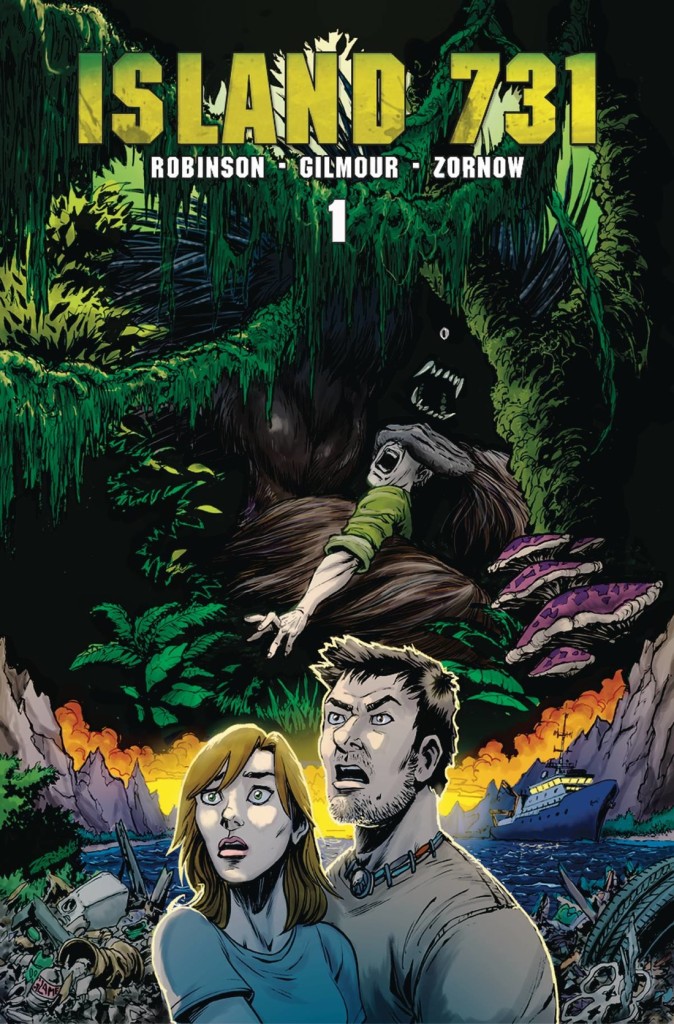 It's been a long, strange trip to get here. In fact, the release of this comic book is exactly twenty years after my very first published writing, which was comics-related. In August of 1996, I had an interview with comics writer and artist Howard Chaykin published in the 14th issue of the now defunct Overstreet's FAN Magazine. (I was not responsible for the atrocious pun article title—my apologies, Howie.) The issue is memorable for a number of reasons, not least of which is that it sports a killer Alex Ross Superman painted cover, and the magazine had no text or title on it. Would have been great if they'd also had the presence of mind to put the frickin' UPC code on the back cover, but we can't have everything. The magazine is framed on my wall and sits four feet to my right. In back of the magazine, inside the frame, is a single dollar bill. The first I ever made with my writing.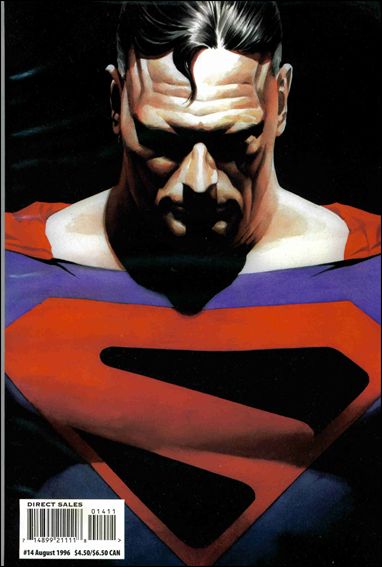 Twenty years, since I made that first professional writing dollar. I think I got paid around 150 bucks for that interview with Chaykin. I also had an interview with actor Billy Zane published in FAN's 15th issue, and a longer interview with comics legend Joe Kubert in some issue after 15. I think it might have been 16 or 17, but not sure. They never sent me a copy, and I was moving at the time and missed those issues. Then the magazine was dead. But that first gig—secured for me by writer and well-known SF editor Daryl F. Mallett—was a big deal for me at the time. And I thought it would lead to me finally cracking my way into the comics business and becoming a regular comics writer. Not quite the way things worked out.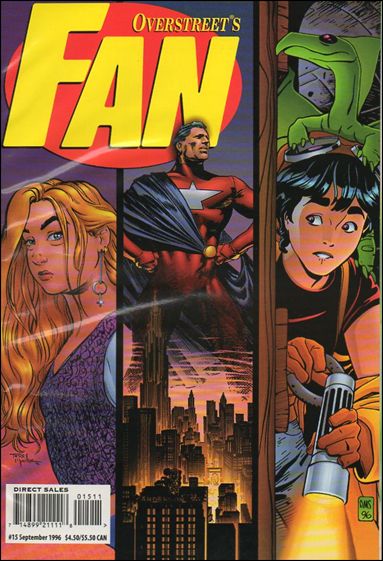 Instead, I went to college for three degrees, traveled to Sri Lanka and China, became a linguist and a teacher of English as a Second Language, worked overseas as a Language Fellow for the State Department, got married (and now divorced), had two kids, worked a variety of jobs, and settled in Vermont before becoming a novelist and an international bestselling author. Nowhere in there did I write a professional comic book. And around 2010, I even stopped reading comics, as my schedule went off the rails and I rarely found time for comics reading. I think somewhere in there I submitted a story or two to Marvel Comics, but my dreams of writing comic books pretty much went nowhere.
And now, this week, Island 731, an adaptation of Jeremy Robinson's killer novel, the comic book of which I co-wrote with Jeremy, and which has amazing art by Jeff Zornow, is coming out from American Gothic Press, an imprint of Famous Monsters of Filmland magazine. Island 731 is a six-issue, full color series. The description for the novel it's based on, is below. Issue #1 is this Wednesday, and then Issue #2 won't be until October 12th (and you need to get your orders in before Aug 26th). But the series should be monthly after that, until the killer sixth issue is out in February. I hope you'll grab a copy (and buy a few more to bag and board), and let's hope this is the beginning of my name on a lot more comics.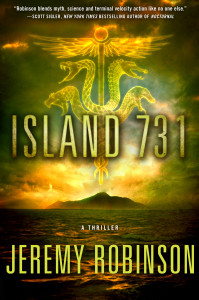 Island 731 (the novel)

by Jeremy Robinson

Mark Hawkins, former park ranger and expert tracker, is out of his element, working on board the Magellan, a research vessel studying the Great Pacific Garbage Patch. But his work is interrupted when, surrounded by thirty miles of refuse, the ship and its high tech systems are plagued by a series of strange malfunctions and the crew is battered by a raging storm.

When the storm fades and the sun rises, the beaten crew awakens to find themselves anchored in the protective cove of a tropical island…and no one knows how they got there. Even worse, the ship has been sabotaged, two crewman are dead and a third is missing. Hawkins spots signs of the missing man on shore and leads a small team to bring him back. But they quickly discover evidence of a brutal history left behind by the Island's former occupants: Unit 731, Japan's ruthless World War II human experimentation program. Mass graves and military fortifications dot the island, along with a decades-old laboratory housing the remains of hideous experiments.

As crew members start to disappear, Hawkins realizes that they are not alone. In fact, they were brought to this strange and horrible island. The crew is taken one-by-one, and while Hawkins fights to save his friends, he learns the horrible truth: Island 731 was never decommissioned, and the person taking his crewmates may not be a person at all—not anymore.