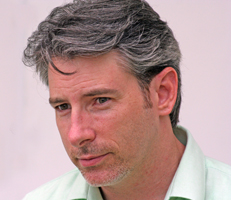 Today we've got one of the final Chesspocalypse interviews, featuring, well…me. Stan Tremblay of Variance Publishing and FindTheAxis.com, the master of formatting on the Chesspocalypse books and other works by Jeremy Robinson (as well as on my own thriller, RESURRECT), and the inspiration for the mighty character of Rook, is here today to ask the questions while I answer them for a change.
__________________________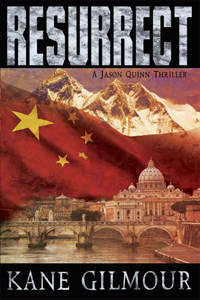 Stan Tremblay: Considering it's your blog, there is no need to say thanks to you for joining us, but thanks to you for allowing me to be emcee for the evening! Knowing that you've been working with Jeremy Robinson doing the editing for his self-published releases for some time now, what's the back-story between you two?
Kane Gilmour: No, no, thank you, Stan, for interviewing me! I had picked up PULSE when it came out and I loved it. Then I started reading Jeremy's backlist books. When he announced he was putting BENEATH out as an e-book, I balked and harassed him over e-mail for a hardcover to go with my collection. We struck up an online conversation and when he was looking for Beta readers for his first horror book under the Jeremy Bishop name, TORMENT, I volunteered. I had noticed that the editing on PULSE was weak in places, and I had seen that the editing on some of his previous thrillers was weaker—but I had expected that because I knew he had self published them (back in the days when that was a whole lot harder than it is now).
When I read TORMENT, I loved it, but I told him bluntly that the editing was pretty bad. I was hoping he had passed me a pre-edited copy. As it turned out, it had already been looked at but it still needed another pass. Jeremy needed someone that wouldn't charge him a fortune and could turn the project around in a week. My day job is as a technical editor, so I offered, and I guess he liked what he saw. He then passed me THE LAST HUNTER – DESCENT. Over the process of those two books, we got to talking and I pushed him to get a short story collection together. After INSOMNIA, I took a crack at re-editing a few of his earlier thrillers: BENEATH, THE DIDYMUS CONTINGENCY, and RAISING THE PAST. Somewhere along the line, I became his regular editor, I guess. It was pretty organic. I never took it for granted that I was the guy—I just thought "Ah, another project. Cool." Meanwhile, I was working on finishing edits on RESURRECT, and Jeremy kindly beta read for me, and on the strength of that (and my knowledge of his works and his style), offered me CALLSIGN: DEEP BLUE.
The funny thing is that online, we've known each other over a year, and we e-mail probably every day, but I've only met him face-to-face one time.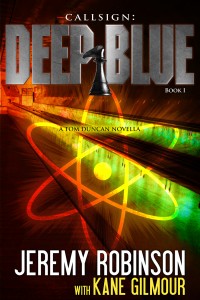 Stan Tremblay: Now that you've written for the Chesspocalypse series in CALLSIGN: DEEP BLUE, do you feel any more vested in the series versus previously doing edits only?
Kane Gilmour: That's a tricky question. I suppose the answer is yes, but as a reader, I felt very invested in the series first. As I got to know Jeremy, I became a champion for his work, and as his editor I became heavily invested in protecting his work and making him look as good as I can. In addition to copy edit stuff, I'm always quick to point out if a character is acting out of character—whether that character is written by a co-author or even by Jeremy himself. I see it as part of my job to look after the continuity of the series (or even a single book) as much as I can. When you bring other authors into the mix, you get new and interesting ideas, but sometimes a line of dialogue is wrong, or an action is inconsistent or whatever (and I was just as guilty of this on CALLSIGN: DEEP BLUE). So I think I became more invested in the Jack Sigler / Chess Team series as I began to edit the Chesspocalypse books with CALLSIGN: QUEEN. I wasn't expecting to get to work on Deep Blue, but the experience was a whole lot of fun. I'm not sure if I'm any more protective of the characters than I was—although maybe a bit with Matt Carrack, who I brought in. Now watch…now that I've said that, Jeremy will kill him in RAGNAROK!
Stan Tremblay: While each character has their own gripping way with the mind's eye, who is your favorite character of the series (and no, this isn't a test *wink-wink, nudge-nudge* ROOK *cough*)?
Kane Gilmour: I really don't have one. That's weird, but it's true. I think the team works best as a team. As a reader, I enjoyed each of the Chesspocalypse books and their focus on each character, but I think what I like best about the series is the balance to the team and the way they interact. So while I love to see Rook in his scenes as he blows things up and uses creative language, I also like seeing Knight behind a sniper rifle and Bishop powering into a situation, while Queen slices throats and King kicks down doors and fires 9 mm rounds wearing an Elvis t-shirt and jeans. Oh yeah, and there's this cool character named Deep Blue that might be seeing some more action in RAGNAROK.
Stan Tremblay: Your own personal release, RESURRECT: A Jason Quinn Thriller, has hit electronic shelves after what you say was a long-awaited 11-year span from start to finish… what took so long? When can we expect book two?
Kane Gilmour: Well, I could make excuses and say I was traveling the world and living in India and Sri Lanka, gathering a Master's degree in Teaching English as a Second Language (TESOL) and most of a PhD in Education. That I was getting married, having a kid, working full time jobs, and blah blah blah. That's all true, but the real reason is I didn't work on typing the book when I had spare time. I watched movies, read books, went hiking, and even started work on a few other books before I had finished RESURRECT. The problem was that I had been living with Jason Quinn in my head for years—and the plot of the story was all laid out in my mind. There was nothing new for me to discover there. I should have sat down and finished writing it around 2002, when I knew how it was going to turn out and after I had visited the Vatican for research. Instead, I did everything else. Finally, in the summer of 2010, I locked myself in a cabin in New Hampshire and pounded out the last third of the book. Then I procrastinated on editing it a bit, and I was completely done at the end of last year.
Then this year (2011) was lost to first trying to find some folks to beta read, and then I had an agent that was interested in the book for a while, so I sat on it waiting to hear back. I had been fence-sitting about Indie publishing versus Traditional publishing until about half way through the time when the agent had the book. I decided I'd prefer to go Indie, but I waited until the agent passed. Then it was full steam ahead to get the book released. As I type this, the print version of the book is still a few weeks away.
That all said, now that I've spent 11 years with Quinn and Johnson living in my skull and yukking it up, I feel like I need a creative break. I did CALLSIGN: DEEP BLUE, and now I'm working on finishing up a mystery novel in the vein of Robert B. Parker and Gregory McDonald called TROUBLE. After that, I've got a YA paranormal adventure book called MONSTER KINGDOM that I want to get out. MK was meant to be my 2010 NaNoWriMo book—but instead I ended up editing TORMENT for Jeremy (no regrets). After MONSTER KINGDOM, I hope to set to work on FROZEN, the next Quinn book, around April. So it should be available around the Summer of 2012.
Stan Tremblay: You've had some amazing praise for RESURRECT, by being compared to one of the biggest book-branding entities of our generation in Clive Cussler. You've also been enveloped into the Robinson brand—essentially putting you half way up the mountain from day one, congrats—but realizing you still have half the mountain to climb, what sets you apart from other authors and makes people realize that you aren't just a rehash of some old hat they've already read?
Kane Gilmour: Thanks, Stan. I'm hugely flattered by the praise, and three independent sources comparing me favorably to Clive Cussler is all a fledgling adventure author could ask for. But then, as you say, I've also been lucky enough to be associated with Jeremy Robinson and adopt some of his fans for my own work. I do feel like that association has helped me maybe more than half way up the mountain.
What I hope will take me the rest of the way is a desire to see some things in fiction that I haven't seen yet, as an avid devourer of it. As a reader, I'm tired of Arab villains, hackneyed plots involving patriotic heroes taking down the CIA, hard-drinking FBI agents one step away from getting kicked out of the Bureau, or 'action heroes' that like to wear the same turtleneck and blazer that their authors wear. When I set out to write, it was to write what I would want to read, but I couldn't because it wasn't yet available.
I used to rock climb in Arizona, so I wanted to read about a climber, but there weren't many books out there with a climber as a protagonist. I also tried to synthesize some of my knowledge from an undergraduate degree in Asian studies and a lifetime of living and traveling abroad. A lot of thriller writers include exotic locales in their work, but having been to most of my locations, I can often chuck in that rare detail or two that you wouldn't find doing online research. I hope what that will all add up to for readers will be a series of books that breaks a few molds, introduces some fresh 21st century heroes, and offers some unusual locations with authentic detail. And as a rabid fan of Jeremy and Matthew Reilly, I'll be trying to top myself and them as far as the action goes. One of my first fans for RESURRECT said she thought there was almost too much action in it. I hope not, because the next one will have even more.