December 6th, 2011. This book is finally available! Read on below the pic!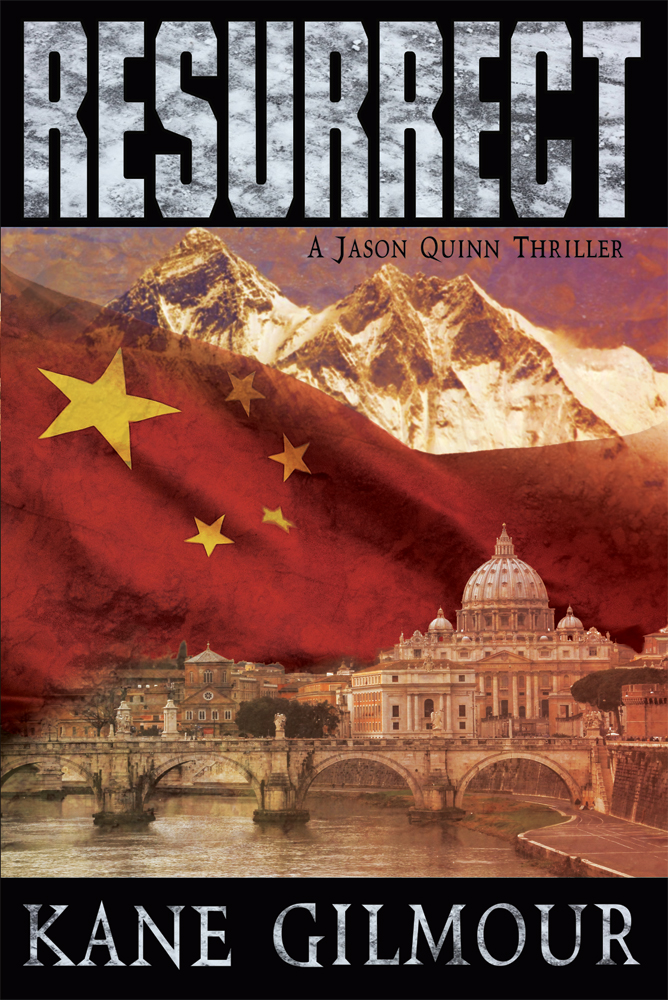 11 years after I started the book, it is now available on Amazon here. It should be up on B&N and Smashwords soon. Available in print in a few weeks.
Description:
In the 1850s, a madman proclaims himself the Son of God and raises an army, taking over half of China.
A century and a half later, his descendent and legions of devoted followers plan to take over more than just China.
When alpine engineer and mountaineer Jason Quinn, a man with a past mired in tragedy and violence, meets archeologist Dr. Eva Rayjek after a plane crash in the high Himalaya, neither of them are expecting wave after wave of Chinese assassins. Pursued to America, the frozen ice of the Gulf of Finland, and the heights of Hong Kong, Quinn and Eva connect her investigations with the machinations of charismatic shipping magnate and cathedral-builder, David Hong. As a scheme to obtain a private audience with the Pope at the Vatican comes to fruition, Hong's fanatical followers are preparing for global warfare.
If Quinn fails to stop Hong's plan, the entire Catholic Church just might crumble.
RESURRECT is the first book in a series featuring mountaineer Jason Quinn. It's 96,000 words and fans of Matthew Reilly, Jeremy Robinson, James Rollins, and Clive Cussler will probably enjoy it a lot.
In fact, here's what Jeremy Robinson, bestselling author of INSTINCT and THRESHOLD, had to say about the book:
"RESURRECT by Kane Gilmour is a smart, taut thriller
that takes the genre forged by Clive Cussler
and makes it fresh again. The combination of history,
conspiracy and explosive action
makes the book impossible to put down.
Highly recommended!"
High praise, indeed. The launch day was pretty busy, and I was inundated with congratulations, "Like"s, tweets, compliments, sand sales. Thanks to all that made the launch a success!