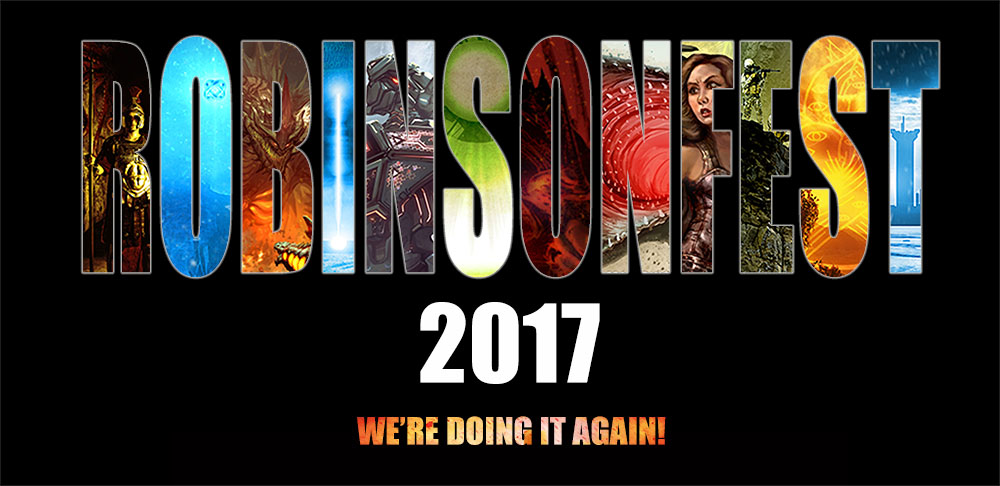 September 28th – October 1st, 2017
Portsmouth, NH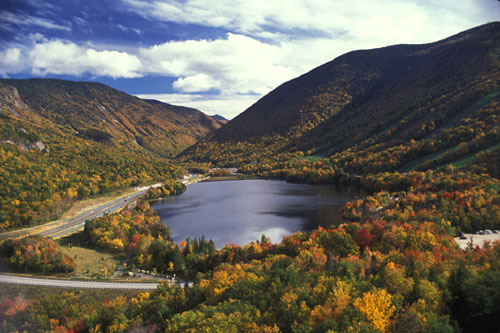 So what is Robinsonfest, exactly? It's an author event unlike any other. Started in 2015, as a way for international bestselling author Jeremy Robinson to spend some time face-to-face with his fans, three years on now, the event has turned into a Lollapalooza of Authors.
This year, in addition to Jeremy, I will be there along with international bestseller J. Kent Holloway (my co-author on the upcoming Interstate 0 book). Kent and I were also at the last two Robinsonfests, which we've held in Portsmouth, NH each year. But this year we'll also be bringing some heavy hitters. New York Times bestselling authors Chris Kuzneski and Graham Brown will be joining us. I've met Graham once before at a convention in Albany, and he's a swell guy. Chris, I know from countless e-mails and even phone calls, but we've never met face to face before, so I'm looking forward to that!

So what goes on at a Robinsonfest?
It's not as fancy as you might think. Snooty author panel discussions? Not us. Long lines for author signatures? Nope. In addition to eating at some of the best restaurants in the Seacoast and White Mountain areas of New Hampshire, we'll be taking a cruise on the mighty Lake Winnipesaukee, hanging out at Franconia Notch State Park, blasting the crap out of each other at Lazer Tag and leaving Chris and Graham in the dust on the go-kart track at Hilltop Fun Center, we'll be picking apples at Butternut Farm, and then we'll have a low key, relaxed, chill afternoon, where fans can ask all the book-related questions they want and get all their swag signed.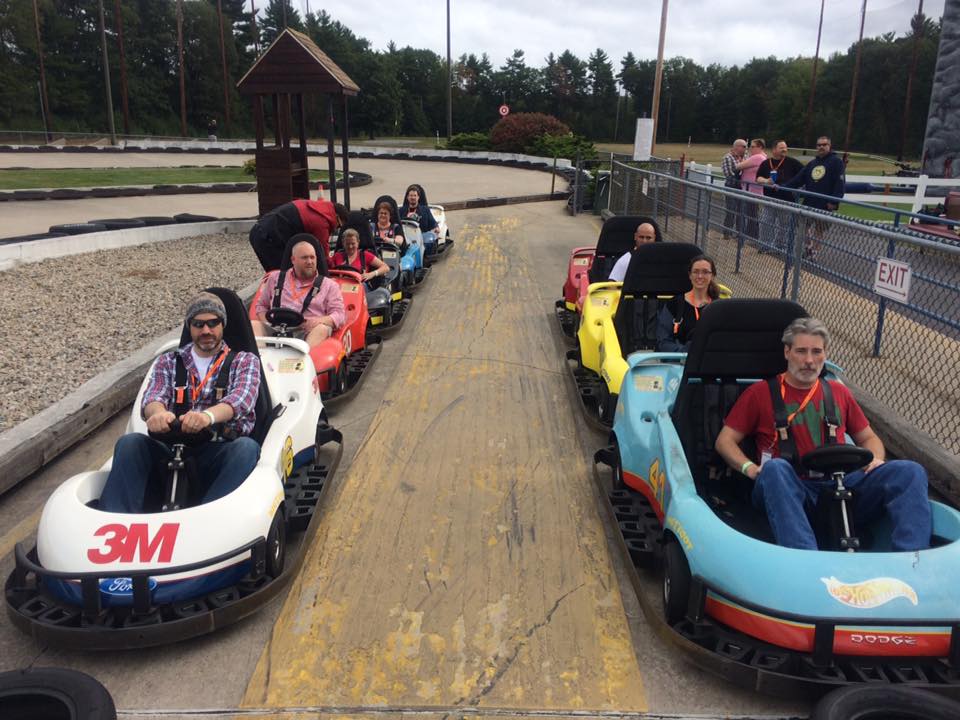 And if it's a huge author thing, why is it called Robinsonfest? Because Jeremy started it. His fans demanded it. They wanted to meet him, and he was cool enough to invite me, Kent, Edward G. Talbot, and Rick Jones along for the first year. The focus of the first year was locations appearing in Jeremy's books. He led us on a walking tour of the neighborhood where he grew up—which features prominently in his Nemesis Saga series of novels. Last year, in addition to me and Kent, comic book artist extraordinaire Matt Frank joined us. We did a comic book store signing, planned a whale watch (that got rained out), toured a local brewery, and made a last minute dash to Massachusetts for roast beef, because that's how we roll. Each year it's been a bigger group, and we've had a blast each time. Great food, fun events, relaxed atmosphere, and by the end we all felt like family.
Participants come from all around the world—literally. The last two times Dee traveled all the way from Australia (!), and she's coming again this year, too!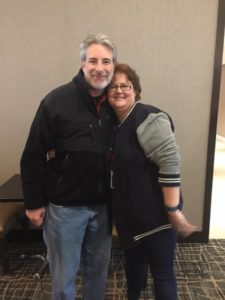 Dee!
So here's your chance to meet me, Jeremy, Kent, Chris, and Graham, get all your books signed, and have a killer weekend in New England to boot.
All the sign-up details are at Jeremy's Beware of Monsters Blog, here. Sign up now, before all the spots are taken! You won't forget it, and you'll want to come back each year for more.