So Endgame is out now. The book is a strange hybrid of a novella, a guidebook, and a short story. It's a comprehensive look at the 18 books out so far in Jeremy Robinson's Jack Sigler/Chess Team thriller series, for which I've co-authored a few books. This one, for the foreseeable future, will be my last.
Written as if you were taking a peek into Deep
B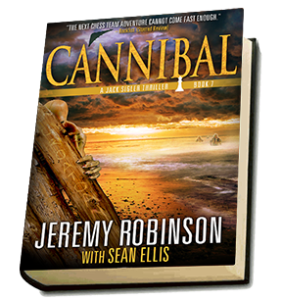 lue's personal files, the book is filled with character bios, book summaries, and art. It also has a nice little framing-sequence short story around it, that tells you what happened to Deep Blue after the end of Cannibal (Book 7), which was also recently released.
Here's the description for Endgame.