Award-winning thriller author, Brett Battles has just thrown his name into the ring along with other published authors who are seeing the possibilities with self-publishing their work as e-books. His new thriller, LITTLE GIRL GONE, has just been released. His new paperback, THE SILENCED, is out this month as well. Plus he has a few other surprises for us.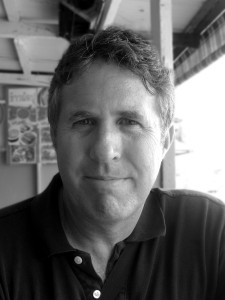 Thanks for taking the time to answer some questions for us, Brett. What made you decide to release LITTLE GIRL GONE as an e-book?
Several factors actually. I've been keeping a close eye on the growing e-book market, and the ability for authors to get their work out there faster and in a way where they control everything. That had a lot of appeal to me. I write a lot faster than my books have been coming out, and this gives me the opportunity of getting that work out there a lot sooner.
What came first—the idea to start a new series with Logan Harper or the idea to release a book directly as an e-book?
I've been kicking around the e-book idea for over a year now, so that definitely came first. As I was writing Logan, though, I wasn't sure if I was going to send it around to publishers or put it out myself. But when I finished, I no longer had that question. Self-publishing it just seemed like the right way to go.
Do you plan to use this approach to experiment with writing in other genres?
Definitely. In fact I have a middle school book, HERE COMES MR. TROUBLE, that I'll be self-publishing in early May.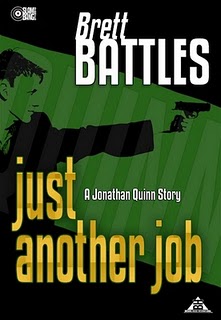 You've also got some short stories available as e-books: PERFECT GENTLEMAN and JUST ANOTHER JOB. How are those doing? Are those your only short stories? Any plans to create an e-book collection of shorts?
They're doing much better than I had even hoped. JUST ANOTHER JOB, in particular, is selling very well, but I think that's because it's a Quinn short story, so there's a built in audience. I'm also planning to write several more shorts (many Quinn based) and release those, too. Collections will
definitely be in the future, some with just my stuff and some
where I team up with another author,
like my friend Robert Browne.
How many other books do you have with your publisher and what are your plans for the Jonathan Quinn series once that contract is up?
I have one more book coming out from Bantam in January called NO RETURN. It's
a standalone that I'm very excited about. That'll be the last book through them, at least for the time being. But that
doesn't mean the end to Quinn. In fact, I already have the next story figured out, and if all goes to schedule, I'll have that out sometime next year. There actually might even be two Quinn books next year, but no promises.
You seem to be really prolific. I watched your Facebook posts as you were pounding away at your recently completed novels. How many books do you see yourself writing in a year, now that you have an outlet to release as many as you like?
My hope is that I can write three to four books a year, possibly even five if everything goes smoothly. That means sitting at my desk ten to twelve hours a day most weeks, but I don't mind. I love to write.
Granted it's only been a couple of weeks, but what are your overall thoughts on the process of self-publishing e-books vs. the process of getting published with a print publisher?
Both have great aspects to them, and both have drawbacks. For self-publishing, I would say the best part is the speed with which I can get my work out there. Instead of waiting a year or sometimes more from when I finish a book to when it comes out, it's now only about two months, and I can even see that coming down to less time.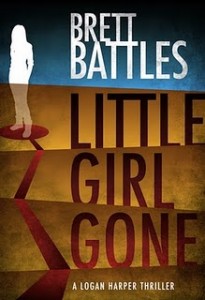 Knowing what you know now, would you still have tried to get THE CLEANER published through a print publisher?
Absolutely. Times were different then. There was no viable self-publishing route. If there was then, though, I would have probably still tried to get a publisher just because that's the way I would have thought it needed to be done. But back then, I ended up getting at least seventy rejections from agents and publishers for THE CLEANER, and sold it to the very last place I submitted it, too. I was very close to putting the book on the shelf and moving on to the next one. So if there'd been this route then, and I'd been soundly rejected as I was, I would have jumped at it.
Would you recommend the self-published route for newbies?
I think I'm still a bit new in the self-pub game to be saying that. I have the advantage of having a name so that, I know, has helped with sales. There are plenty of others with more experience that could answer that question better than I.

With all the talk lately about established authors going the e-book route and with the recent successes of many first time e-book authors, what are your feelings on the professional writers' organizations out there? For example, you are a member of the International Thriller Writers association. Many of these organizations set up their membership criteria to prevent the kind of authors that used to be labeled as "vanity authors". But now with new writers hiring professional editors and cover designers for their direct to e-book novels, is it time for organizations to rethink their membership criteria?
Interesting question, but I'm not sure how to answer it. The book world is in the middle of an evolution with where things will end up still an open question. I think I know, but others who believe the opposite think they know, too. So what's the right answer? That's what these organizations are going to have to figure out. My guess is they'll take it slow and see where all the dust settles. And that's fine. Either way I'm still going to write books, and I'm still going to get them out there.
Are you going to prepare print versions of your e-books? Through CreateSpace or other vendors? What about hardcover POD books?
Absolutely going to put out print versions. I'm planning on using CreateSpace, and should have LITTLE GIRL GONE, SICK, and HERE COMES MR. TROUBLE available that way sometime in May. Hardcovers are another question. Perhaps.
Will you tour to promote your e-books specifically or will you just tour to promote the print books and mention the e-books while on tour?
I think it's hard to tour to promote e-books, at least at this point. Any touring would be to promote my printed books. Though, honestly, as much as I love visiting the different bookstores, my time is probably better spent writing than touring.
I'm of the opinion that e-books and print books will coexist peacefully side by side. What's your view? Is the e-book market really going to put a hurt on the print market?
I think there will always be print books. I, personally, love them and will always buy them. But I also think that e-books will become the dominant option for readers. And I'll be buying those, too. My 79 year old father got a Kindle for Christmas and now he reads everything on it. He loves it. And several of his friends have e-readers, too. It's spreading like wildfire.
You priced LITTLE GIRL GONE at $2.99. Have you given thought to pricing experiments like what J.A. Konrath does with his books? Or did you decide on the figure and plan to stick with it?
I haven't locked myself into any particular method yet. I'm going to see how $2.99 does, then decide. I may do some experimenting, too. All depends.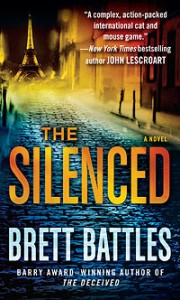 THE SILENCED just came out. It's the fourth book in the Jonathan Quinn series. Can you tell us a little bit about how Quinn came to be?
He came about from a desire to write a book in the international espionage area, but to not use a typical secret agent or assassin type character. I wanted someone who was different, who came to missions with different goals. I've said this elsewhere. I'm always fascinated with "what happens after." Meaning what happens after an accident has happened, or a robbery has occurred, or an assassination has taken place. We always get the news articles about the events, but seldom the follow-up "what happens after" article. Quinn is my response to that. He's the ultimate "what happens after" character.
With three noun titles (THE CLEANER, THE DECEIVED, and THE SILENCED), what happened with Book 3 in the series: SHADOW OF BETRAYAL? Great title, but it seemed like you had a theme going there and then last year your titling theme jumped the shark.
Actually, the title for SHADOW is really THE UNWANTED. That's the title I came up with, but my U.S. publisher thought it sounded too much like a western, so we had to come up with an alternative. Thankfully, my U.K. publisher didn't have the same problem, and the book is called THE UNWANTED there. I was glad Bantam was cool with THE SILENCED.
What's the long-term story plan for Jonathan Quinn? Do you have a set number of novels in mind for his series or do you continually come up with new ideas for him?
Not a set number of books, but several for sure. He's evolving, starting to question his job and life, so things are going to be changing a lot for him in the coming books. I've actually been playing around with the idea that eventually Nate will take over and become the focus of the stories, with Quinn more in a supporting role as mentor. We'll see.
What's the long term plan for Logan Harper?
Also nothing set yet. I've just started to get into his world, but I can see it going on for quite a while.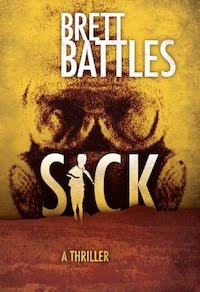 What else have you got coming out soon?
I have a new book, e-book format with POD to come, coming out around April 22nd. I've mentioned it above somewhere. It's called SICK, and involves the desperate search of a man trying to find out what happened to his family all set against the background of a deadly flu outbreak that's far from natural.
A couple weeks after that I have my middle school book HERE COMES MR. TROUBLE coming out. It's about a fourteen year old kid whose entire world seems to be out of whack—either that, or he's going crazy. And things don't necessarily clear up when the Trouble family arrives to help him with his problems.
I'm very excited about both books!
Thanks for the interview Brett! Best of luck with all the new books!
____________________
Brett Battles's books can be found at the following links from Amazon or Barnes & Noble. His books are also available from Smashwords and THE SILENCED is available in print from stores (maybe give your local Indie book store a shot for that one). Some of his e-books will be available in print through CreateSpace (for sale on Amazon and elsewhere) soon: